MAKE US AN OFFER WE CAN'T REFUSE




Mothergooseberry Books is having a HUGE Clearance Sale! We have decided to uniquely allow shoppers to "Make An Offer" on items of interest. And this is how you do that. It's easy!

Simply go to the item(s) on which you wish to make an offer, click on the "More Info" button for the the item itself...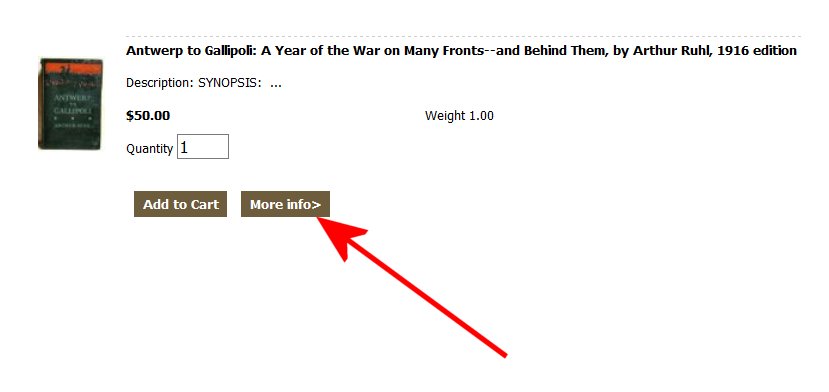 ...then copy and paste the item URL into an email on the "contact" page with your offer: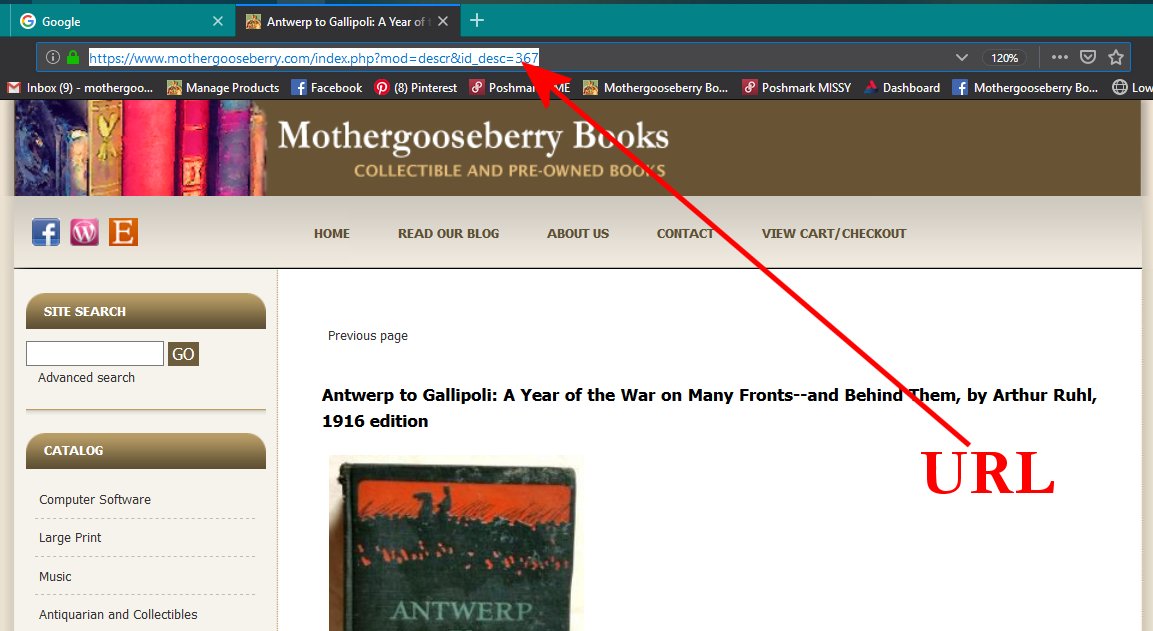 HOW TO SUBMIT YOUR OFFER: (click to go to contact page)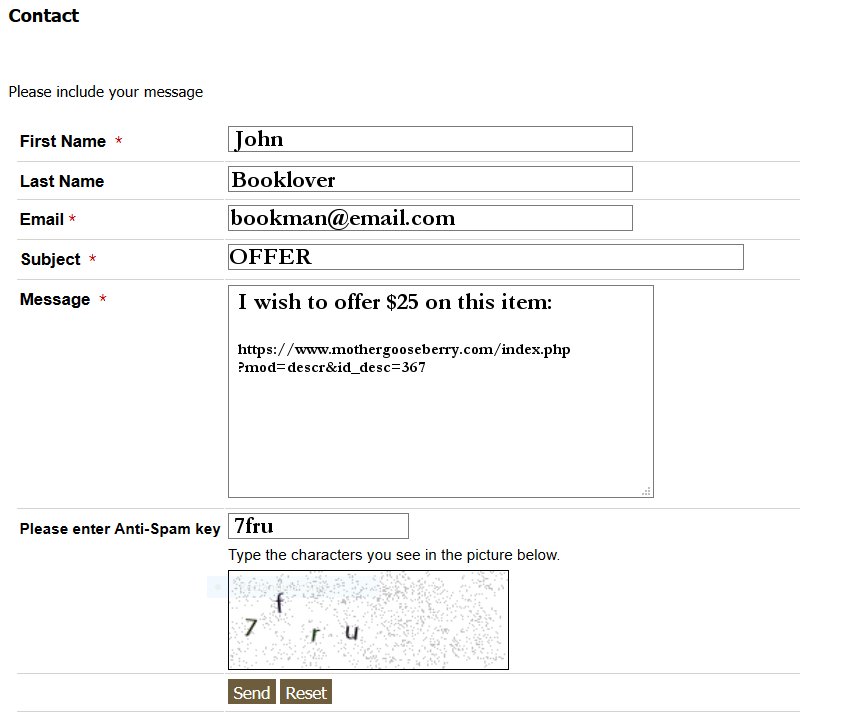 If your offer is accepted we will email you at the email address you provide in the contact form with clickable link(s) to the item with the accepted offer price. From there, simply go through the steps to place in your cart and purchase at your accepted offer price. NOTE: If you do not hear back from us after submitting your offer, please check your SPAM folder as our reply may have been filtered by your email server. We will respond to all offers whether we accept them or not.

Shipping costs will remain the same, but we do combine items to help save you money.

Questions? Just email us at the same page where you submit your offers.

Happy shopping...and GOOD LUCK!

MAKE AN OFFER NOW